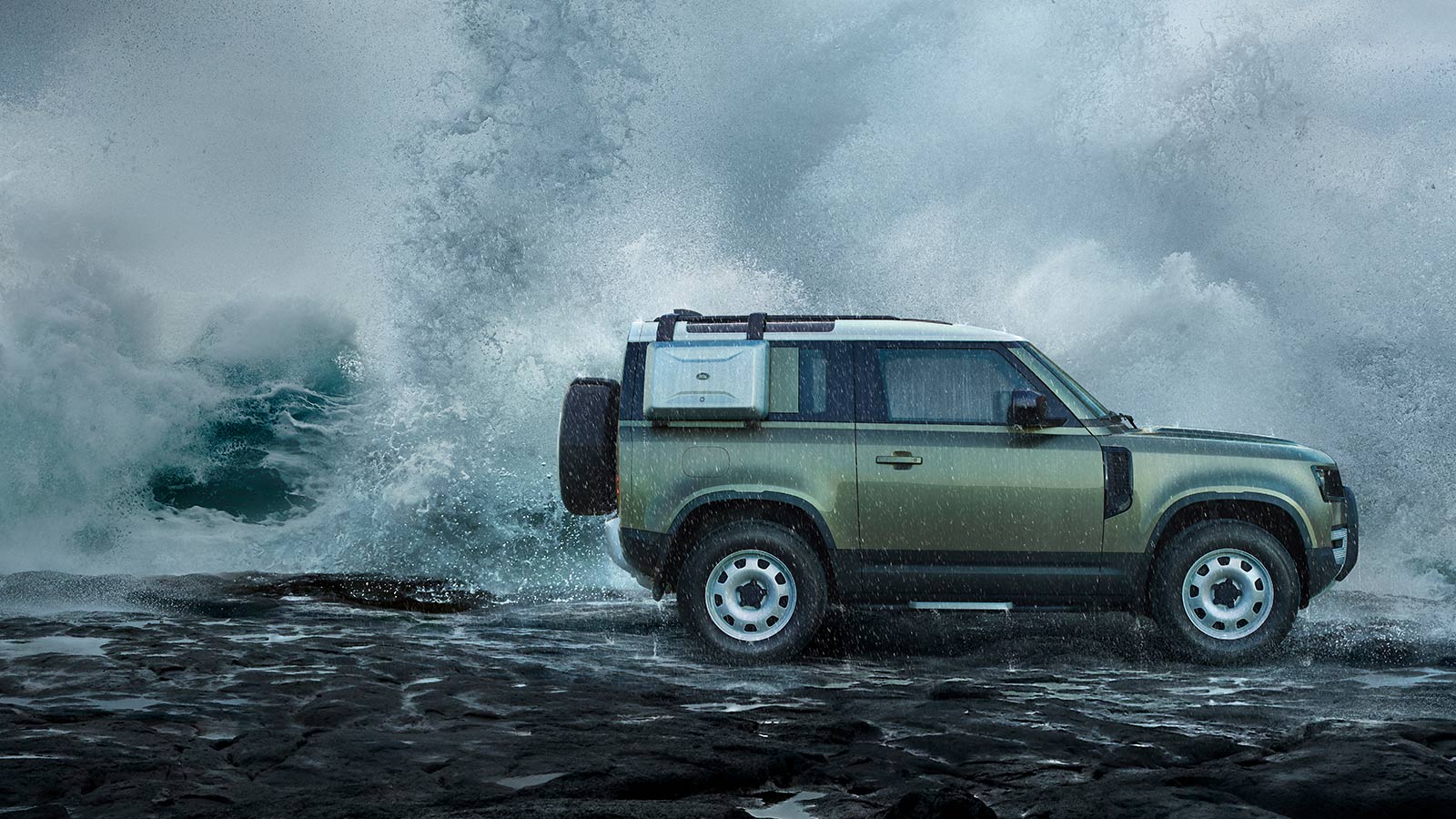 ---
THE NEW, HIGHLY-ANTICIPATED 2020 DEFENDER
---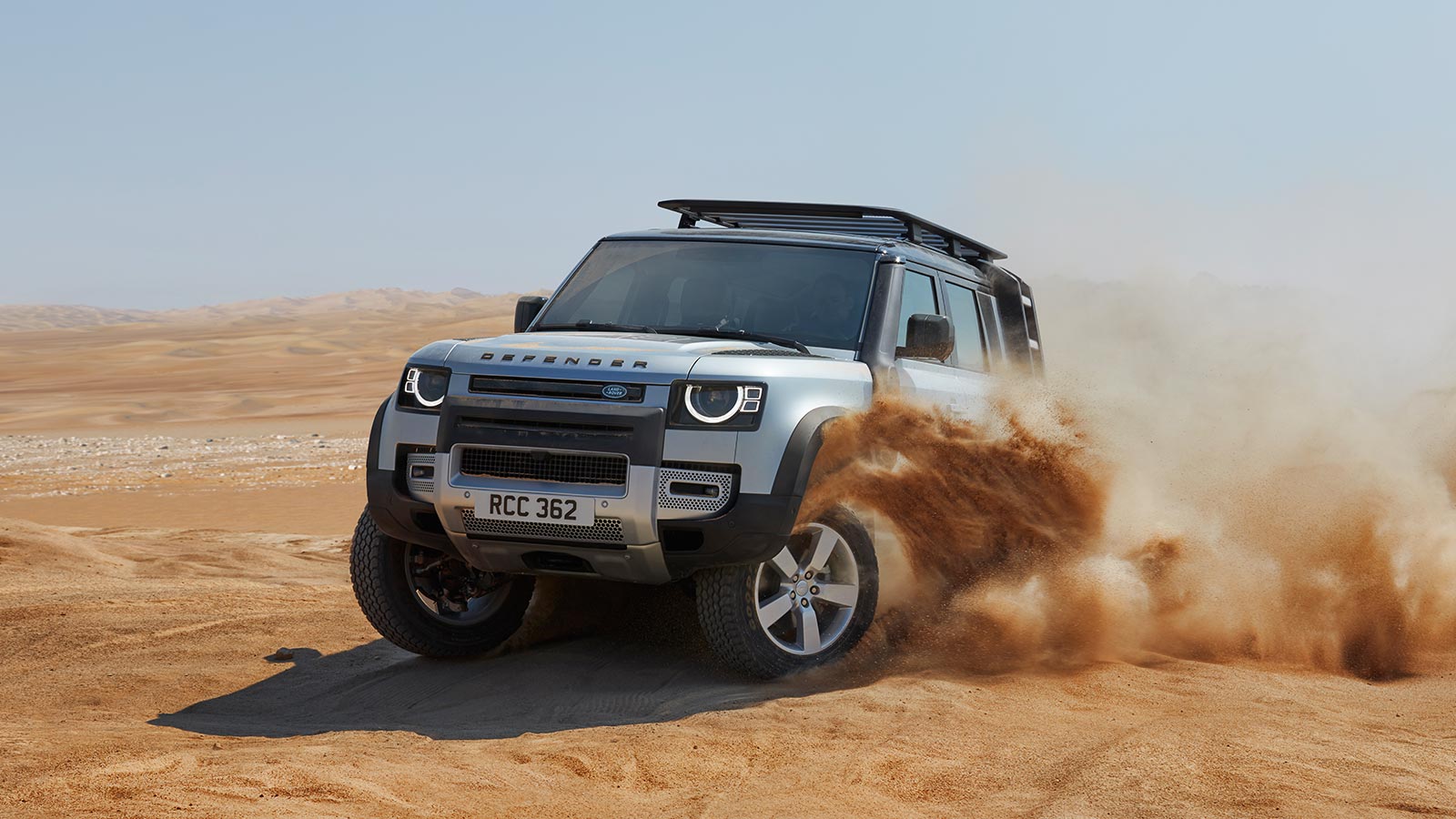 CAPABLE OF GREAT THINGS
STARTING AT $49,900
MADE FOR IMPACT
Unique unibody architecture contributes to the Defender being one of the toughest and strongest vehicles we have ever created.
EMBRACE ANYTHING
The Defender confidently takes you anywhere. The vehicle's capabilities are strengthened with outstanding geometry and Configurable Terrain Response.
DESIGNED LIKE NO OTHER
Everything about the Defender exudes quiet confidence, from its purposeful stance to its reductive, sophisticated surfaces.
INNOVATIVE TECHNOLOGY
As familiar as your smartphone, Pivi Pro21 delivers all the relevant information at a glance.
The new model will represent 70 years of innovation and improvement; honoring the vehicle's history for rugged solidity while thoroughly remaining a Defender for the 21st century.
EXPLORER PACK

Discover your own trail, no matter the terrain. Explorer Pack equips the Defender to defy conventions and conquer the most uncharted landscapes

ADVENTURE PACK

Take your passions to new territories. Adventure Pack equips the Defender to take you off the beaten track and into nature's playground.




COUNTRY PACK

Bring the muddiest of boots. Country Pack equips the Defender to embrace the elements and make every journey truly memorable.

URBAN PACK

Conquer the concrete jungle. Urban Pack equips the Defender to stand out in the suburbs with head‑turning style, confidence and composure.
The Defender Through the Years
1948 - The first Land Rover was officially launched 30 April 1948, making its debut at the Amsterdam Motor show. 
1958 - Land Rover Series II is launched, building on the success of the Series I. 
1961 - Series IIA debuts with several new engines and improvements. Model range is expanded to include 1-ton and station wagons across the globe. 
1971 - Series III launches as a response to growing competition. 
V8 engine power is offered on both military and civilian versions of the Land Rover Series III. 
1983 - Land Rover 90 and 110 models begin production. Modernized styling, coil spring suspension, and an updated interior are among the biggest highlights. 
1990 - Land Rover 90 and 110 models are re-branded as the Land Rover Defender to reflect the vehicle's use by defense forces across the world. While remaining true to its working roots, the Defender sees the introduction of special edition performance and luxury models equipped with air conditioning and automatic transmissions. 
2016 - Marking the end of an era, the final Land Rover Defender (a soft-top "90" model) rolled across the production line at 922 on Friday 29 2016.
Contact Us To Put Your Name On The List - We Will Sell Out Quickly!