---
When the beckon of good beer and grub calls, there's one local hot spot that won't disappoint. Masthead Brewing Co., located in the historic Bryant Building in downtown Cleveland, is ready to sate your cravings with their wide selection of locally brewed beer, tasty bites, and so much more.
---
From Dealership to Brewery
If you've spent some time in Cleveland, you've probably heard of the Bryant Building. While strolling down Superior Avenue, it's hard to miss its garage-style doors that take up most of the block. But before it housed the Masthead Brewing Company, it was an auto dealership that had its start in 1921.
Over the years, this locale has been many things and it's now listed on the National Register of Historic Places. Peek through the windows or walk through the door, and you'll now see the famed Masthead taproom. Much like the building's fame, Masthead Brewing Co. is known throughout the area. Rather than being known for its history, it's renowned for some truly amazing beer.
---
Welcome to the Taproom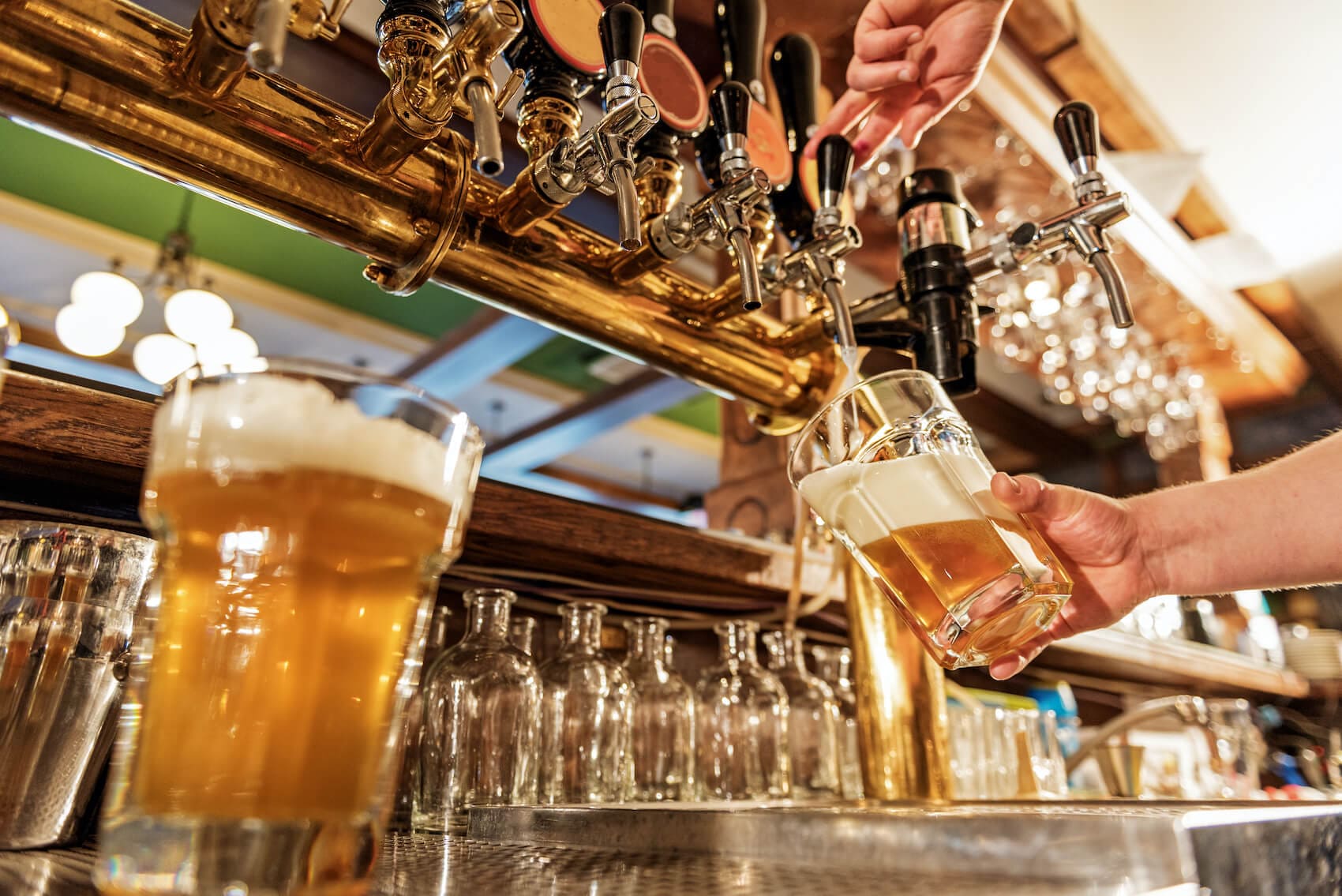 The Masthead Brewing Co. taproom seats up to 300 people and features a 100-foot bar that showcases the brewery's most popular and recent beers on tap. Venture outside to their patio area, and you'll find even more seating as well as a dog-friendly atmosphere and a stunning view of Downtown Cleveland.
Still, chances are you won't be visiting Masthead Brewing Co. for the views. You'll be popping in frequently to try their latest and greatest concoctions. They're best known for their ever-evolving list of juicy New England IPAs as well as their barrel-aged beer. These barrels flavor the brews with something unique, originating from only the top-rated whiskey distillers around.
The taps at Masthead Brewing Co. are always rotating, offering something new to try every time you visit. They even feature guest beers from other fantastic nearby breweries. Chances are, even if you're not a huge fan of beer, you'll find one here that you'll love sipping. Or, you can opt for one of their signature craft cocktails!
---
Grab a Bite
Whether you're joining them for lunch or dinner, Masthead Brewing Co. is ready to impress you even further with their food.
People travel far for their Neapolitan-style pizzas that come in a variety of flavors. However, traditional 'za isn't what you'll find here. With pizza choices like Brunch, Steak & Egg, Reuben, and Gyro, you're in for a one-of-a-kind treat.
Delicious sandwiches are also available as is a long list of sharable items, the perfect pairing for patio drinks with the gang. Choose from the Everything Pretzel, Goat Cheese Stuffed Dates, Chorizo Quesadilla, and more. Yum!
---
Find Out What Masthead Brewing Co Is All About
We could sit here and describe this 20-barrel brewhouse with its 16-foot-high ceilings down to the fermentation tanks. However, it's not going to give you what you want: a frosty pint of local beer and some great grub alongside it.
So, head to Masthead Brewing Co. in downtown Cleveland and find your new favorite brew today. We're sure that, whether you're in the taproom, at the bar, or on the scenic patio, you'll be in your happy place.
---