When you hear a strange noise, smell something odd, or sense your Land Rover is not performing at its best, you'll need a reliable service center near Solon, Cleveland, and Hudson, OH. You'll find it here at Land Rover Solon.
Our highly trained team of technicians is armed with state-of-the-art equipment. They're ready to help keep your vehicle in great shape for many years to come. If you're in need of automotive repairs or maintenance, stop by our Land Rover service center today!
Oil Changes
Tire Repairs
Transmission Repairs
Brake Repairs
How to Winter-Proof My Car?
How to Connect My Phone to My Range Rover
Land Rover Inspections
Vehicle Service FAQs
Our Team of Land Rover Technicians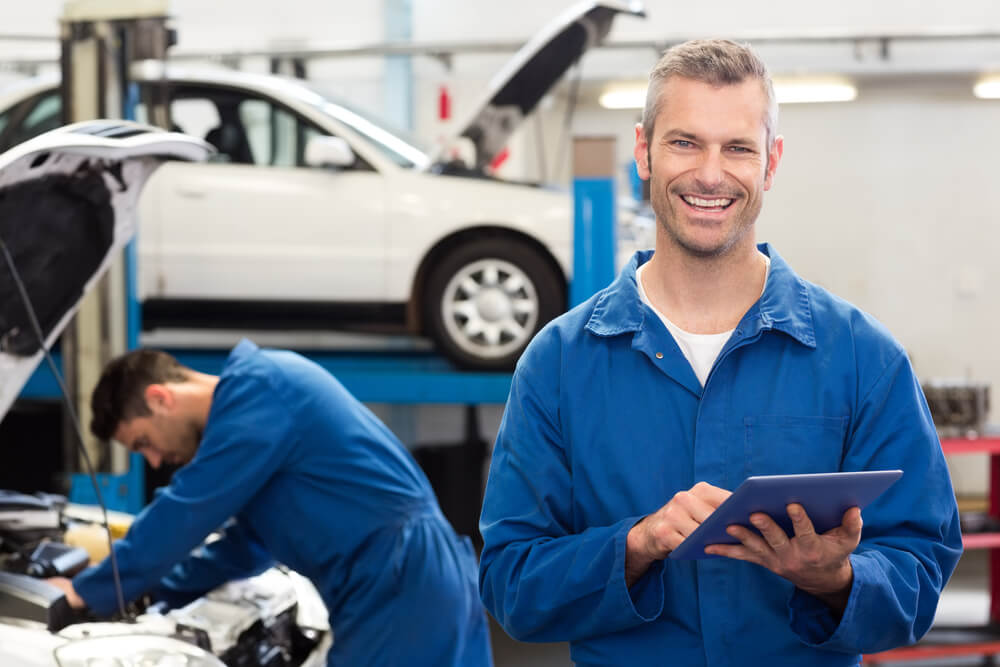 When you bring your Land Rover vehicle to our service center, you'll have peace of mind knowing that it's in the hands of our factory-trained and certified team of technicians. They have years of experience with vehicles just like yours, so you can rest assured they'll get the job done right.
We have a wide array of specialized tools at our disposal. They'll help us figure out why your brakes are squeaking, what that dashboard light is trying to tell you, and diagnose any other problems you're having. Once we've created a personalized repair plan to fix it, you'll be back on the trails with your Land Rover in no time.
Our team is well-versed in the various maintenance schedules for different Land Rover models. Whether you're cruising around town in a stylish Range Rover Evoque or challenging an all-terrain trail in the Defender, they'll know what service is needed based on the odometer reading.
Automotive Services We Provide
Here at our Land Rover service center, we're prepared to tackle a wide range of automotive services. Some of the most popular services we provide include:
Oil and filter change
Tire repair
Brake replacement
Battery service
Transmission repair
We also have a detail department here at our dealership. Whether you're looking to add an eye-catching shine to the exterior of your Land Rover or leave the interior smelling fresh and looking clean, we've got you covered. We can even apply a ceramic coating to the exterior to protect the paint and defend against dents and dings.
If you're in need of genuine Land Rover parts or a few accessories to make your SUV uniquely yours, you'll find them here at our service center. Fill out a parts request form to order the components you need. Our technicians are standing by if you need help with the install.
Stop by Our Land Rover Service Center Today!
Now that you know where to find a Land Rover service center near Solon, Cleveland, and Hudson, Ohio, you'll be more confident when you hit the streets and off-road trails in your SUV. Check out our list of service and parts specials online. There may be one that will help streamline your next maintenance visit.
Schedule a service appointment at Land Rover Solon today!