Tires are one of the most important aspects of your vehicle. They help determine how well it performs and how safe it will help keep you. That's why it's important to find a reliable service center when you need tire repair near Solon, Cleveland, or Hudson, OH.
The team of technicians here at the Land Rover Solon Service Center have helped us create several guides so you'll be more prepared for your next tire repair.
When to Repair or Replace Your Tires
In some scenarios, an experienced technician can repair tires that are experiencing a slow leak. If the hole left by a nail or piece of debris is in the tire tread and less than 1/4 of an inch, it can be sealed with a patch or a plug.
Tires usually last for about 50,000 to 60,000 miles before having to be replaced. You'll also need to replace your vehicle's tires if they meet any of the following criteria:
Tread depth of less than 2/32 of an inch
10 years old
Suffered serious damage, like a flat
Experiencing dry rot
You can extend the lifespan of your tires with proper maintenance. At our tire repair shop, we can handle tire rotations and alignments. If your vehicle is pulling to one side while you're driving, it may be time for an alignment, so schedule a service appointment online.
Tire Repair at Our Land Rover Dealer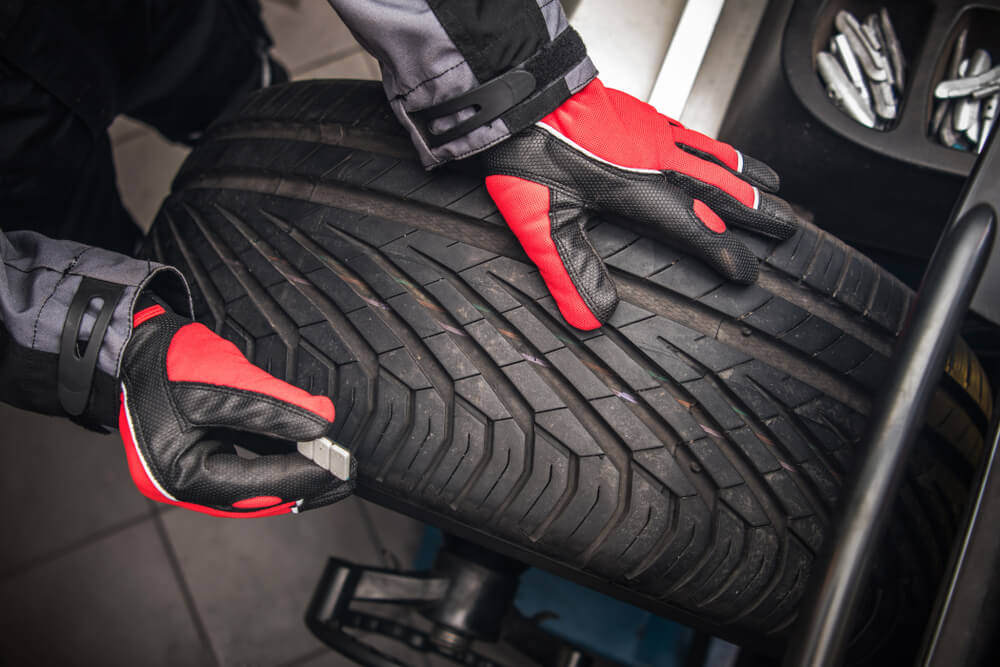 Our Land Rover dealer is a tire source. We carry all the major brands, including:
Bridgestone
Continental
Hankook
Goodyear
Michelin and more!
If your vehicle is due for a tire replacement, you can order tires online from our parts center. When they're ready, our team of experienced service technicians can install them properly. You'll be back on the road in no time.
Explore our selection of service and parts specials online. There may be one available that will help further streamline your next tire repair.
Where Can I Get My Tires Repaired near Me?
Land Rover Solon is home to a tire repair shop near Solon, Cleveland, and Hudson, Ohio. Our team is ready to handle tire replacements, alignments, and every job in between, so you can hit the road with confidence.